Ace Hardware
American Legion
The American Legion was chartered and incorporated by Congress in 1919 as a patriotic veterans organization devoted to mutual helpfulness. The American Legion is a nonpartisan, not-for-profit organization. Our hall is available for rent. It is well suited for parties and social events. The Bar is open to the public.
Ankeny Sanitation
Ankeny Sanitation has been your locally owned and operated garbage removal service since 1987.
Anytime Fitness Polk City
At Anytime Fitness Polk City, our mission is to provide you with a total fitness experience designed to help you reach your goals. A healthy lifestyle doesn't start and stop at the gym—it starts with a plan, which is why we offer solutions that incorporate fitness, nutrition and recovery to provide a 360 approach to your wellness journey. The first step begins with a coach, so contact us today to get started! 
ASA Massage and Wellness Center
We offer our patients a personal and caring approach to health and wellness by focusing on a personalized approach for individuals to attain their health, wellness and fitness goals.
Aspen Aire, Inc
Aspen Aire is here to meet your heating and cooling needs. Whether new construction or existing structures, Aspen Aire will have a custom solution for your situation.
Bilbrey Insurance
Casey's General Store
Central Iowa Wellness - Sands Clinic of Chiropractic
Chiropractic care is more than just making the pain disappear. It is about learning, understanding and taking care of your body to improve your quality of life.
Charlie Husak
Charlie Husak, owner of Total Quality, Inc.
At TQI, our capabilities are not limited to lawns. Our qualified and skilled technicians are able to care for your entire yard, giving it the same quality care they provide to your grass. Primary Services include Lawn Care, Sprinkler Installation, Sprinkler Service, Aeration, Lighting, and Landscaping. Other Services we offer include Installation, Renovation, Mulching, Pruning, Spring maintenance, Fall cleanup, and Hedge trimming.
the creamery.
handmade premium hardpack ice cream. soft serve ice cream. soft serve frozen yogurt. shakes & malts. comets. sundaes. root beer floats.
Cullen & Associates
Cullen & Associates is an Independent Iowa Insurance Agency specializing in auto, homeowners, business, farm, crop, life, and health insurance. As an Independent Insurance Agency, Cullen & Associates represents the companies and a wide variety of products to provide you with a piece of mind when selecting an insurance policy. Whether you are seeking Individual or Business Services, we have the people and the products to provide you with a comprehensive insurance program.
For more than 25 years, we have taken a personalized approach to meeting your insurance needs.  Not all insurance is the same.  As an independent agency, Cullen & Associates has the ability to shop many highly rated carriers to find the right fit for our clients.  Customer satisfaction is key to our success, so we work hard to provide value by looking after your pocketbook in finding the best combination of price, coverage, and service.
Cupp Insurance, Inc.
Cupp Insurance, Inc. is a family owned and operated independent insurance agency with hometown values you can trust.  We pride ourselves on our reputation of offering outstanding customer service and quality insurance products and coverage at a very competitive price.  Our agency offers over 75 years of experience and knowledge in the industry.
We are a Trusted Choice agency with customers in mind.  We have relationships with dozens of insurance companies allowing you to get the right price with the right service.  Whether you have the ideal history preferred companies desire or a not so perfect history, we have the right coverage with the best company at the best price for you.
Dennis Dietz, Individual
Past Chamber President, Community minded, always involved and helping promote quality of life in Polk City.
Edencrest at Siena Hills
Providing outstanding Assisted Living and Memory Care to Ankeny, Des Moines and surrounding Iowa Communities. Experience the best in retirement living.
Edward Jones/Kyle Matzen-Financial Advisor
When it comes to your financial future, it's important to work with someone who takes time to understand you and your situation. We take a step-by-step approach to identify your goals and develop specific strategies to help you achieve them. Contact me today and see how personal service can make a difference.
Fareway
Farrell's eXtreme Body Shaping
Farrell's eXtreme Bodyshaping is a comprehensive fitness program for members of every age, fitness level and walk of life looking to make a positive change in their health and wellness. Our program includes fitness kickboxing to burn fat, strength training to build muscle and nutrition coaching to fuel your body. Our certified and motivating instructors hold our members accountable to reaching their fitness and life goals. Locally owned and operated  -we invite you to stop in and visit with Linda or Stephanie.
Fenders Brewing
Fenders Brewing is a nano brewery and taproom, specializing in small batch ales and a comfortable, friendly environment right on the Polk City Square. We normally have up to eleven of our own on-site brewed beer on tap, with a wide variety of styles to suit almost any beer drinker's palate. We also keep a guest cider on tap, and have several pops and cold water available for the non-beer crowd. Two televisions and a book shelf full of games provides all the entertainment needed! If you're hungry, we welcome ordering in one of Polk City's several tasty food options and enjoying it right in the taproom. Keep an eye on our website and/or Facebook page for upcoming events, such as taproom trivia, FAC (Fenders After Class), and fun runs/rides, all held on a monthly basis.
Enjoy a few pints or a flight in the taproom, or grab a growler full of our delicious beer to go!
Grinnell State Bank
In 2011 Grinnell State Bank acquired Polk County Savings Bank with locations in Johnston, and Polk City. Grinnell State Bank was organized in 1925 by Grinnell businessmen to be an independent community bank. It is still fulfilling that role today. The Jones Family have owned and operated the bank since 1954 and now have fourth generation family members on the staff. The bank's growth has been in Loans, Deposits and Locations with services in Grinnell, Johnston, Marengo and Polk City.
Iowa Growth Investors
I-80 Power Inc.
I-80 Power is a family owned and operated power line construction contractor in Iowa.  Striving to meet our customers needs, we pride ourselves on our safety, customer satisfaction, efficiency, and dependability.
Jessica Schaffer Real Estate
I'm a full-time real estate agent in the North Polk school district and surrounding areas.  I LOVE everything about real estate! My goal is to provide professional service and attention to detail to help guide you through a smooth transaction. Trust and communication is so important when buying or selling a home. I want my clients to feel comfortable and confident when working with me. Your home is your biggest asset and should be taken seriously! I will listen to your goals, provide you with market knowledge, and guide you to achieve success!


It important to me to provide the best service possible in order to earn referrals and repeat business. Clients appreciate my low pressure approach, ability to listen, ability to accurately price and market a home, and negotiation skills. Would you like to work together? Let's collaborate! I look forward to hearing from you!
Kids Create
Kids Create is a mobile art studio offering exciting art classes in and around the Des Moines metro area. We offer lessons in Watercolor, Drawing, Clay, Acrylic, Ceramic Painting, Fibers, and Mixed Media.
Kiwanis Club of Polk City
KNM Productions
KNM Productions offers a variety of services to help make your vision a reality. KNM Productions offers DJ, Photography, Videography services and package deals to customize your wedding and meet all your wants, at the price you need, in one place. KNM Productions strives to ensure that our end of the event is as easy and worry-free as possible so that you have more time to be worry about the more important thing, getting married! Contact us today and let's get started making your vision a reality!
Lakes Early Learning Center
Opening in Polk City 2022
Lakeside Fellowship
Lakeside Fellowship is a non-denominational church, planted in Polk City in 2005.  Lakeside exists to love people, share the good news of Jesus Christ, and serve the North Polk community.  Several ministries available to the community, including Kids Programs, Youth Group, Counseling, and Adult Groups and Education.  Sunday morning worship services at 8:30 & 10:30.
Letsch Law Firm
Letsch Law Firm provides advice with issues that arise when your medical condition, housing needs and finances overlap due to aging. The areas of law we encompass include:
Powers of attorney
Living wills
Guardianships and conservatorships
Asset preservation as it relates to long term care
Medicaid and/or Veterans benefits as it relates to long term care
Our best advice is to get education to our clients before there is a crisis so you will be better prepared to handle the issues when they arise.
Luana Savings Bank
Luana Savings Bank was founded in 1908 in the rich, rolling farmland of Northeastern Iowa where we've focused on helping our community for over a century. Luana Savings Bank is the largest agricultural lender in Northeast Iowa and has been serving Polk City since 2008.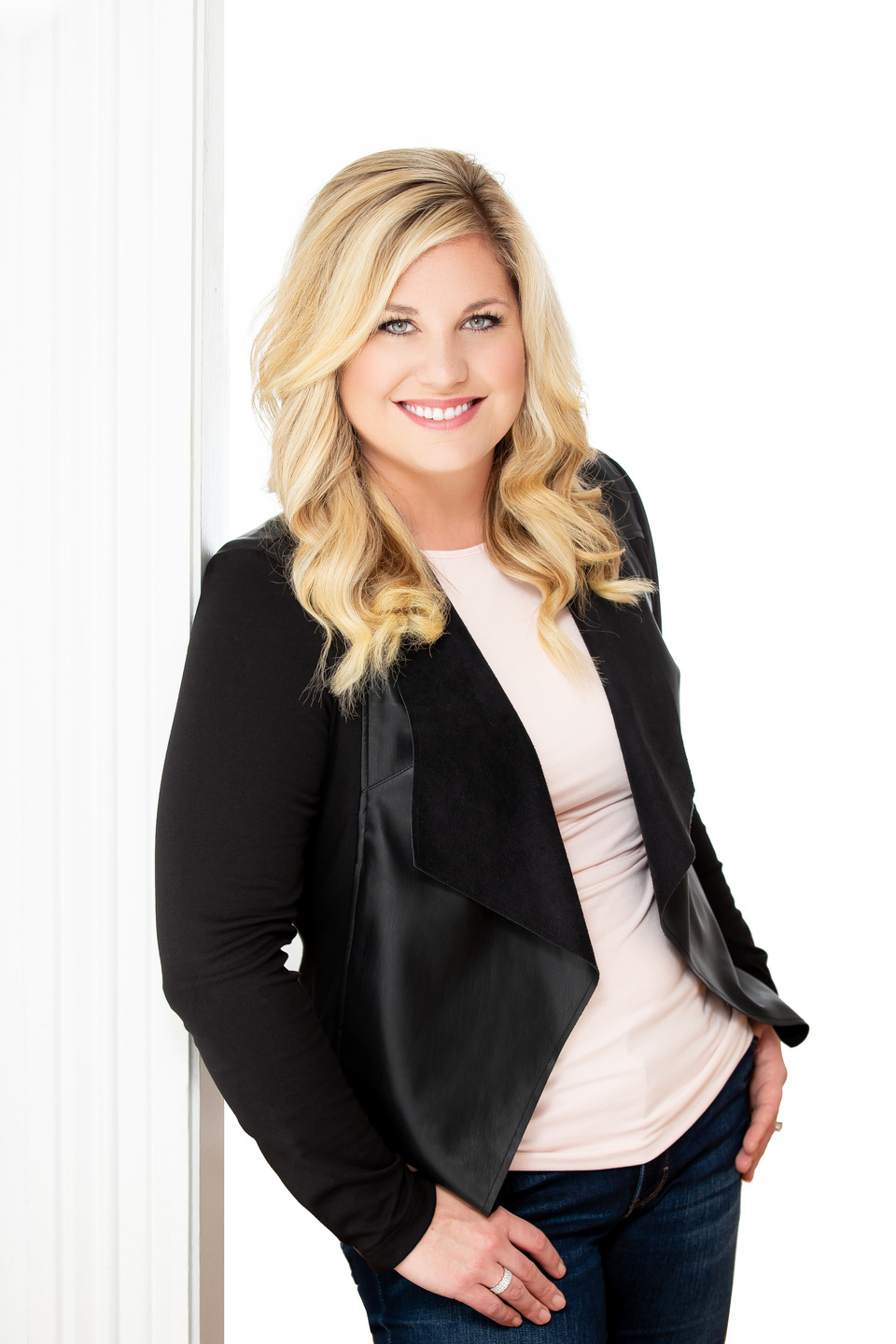 Meghan Ruckle Real Estate
Meraki Mamas Boutik
A mama owned boutique for woman.
Metro Waste Authority
Metro Waste Authority provides answers for safe and smart waste disposal and recycling. Whether it is garbage, recyclables, yard waste, hazardous waste or special waste, we know where it should go and have the resources to help. Serving Central Iowa, Metro Waste Authority manages Metro Park East Landfill, Metro Park West Landfill, Metro Hazardous Waste Drop-Off, Metro Compost Center, and Metro Transfer Station. We also provide recycling programs such as Curb It! and Compost It! for our member communities. A government agency, Metro Waste Authority is self-funded through fees charged to those who use the landfill and its other services; we do not receive tax dollars.
Michelle Cook Real Estate
Michelle's School of Dance
Empowering dancers to be the best they can be for more than 14 years! Ballet, Tap, Jazz, Hip-Hop, Modern, Lyrical and Pointe
MidAmerican Energy
MidAmerican Energy Company, Iowa's largest energy company, provides electric service to 732,000 customers and natural gas service to 714,000 customers in Iowa, Illinois, Nebraska and South Dakota. It is headquartered in Des Moines, Iowa.
Midwest Contractor Services LLC
We provide a range of services such as: home repairs, remodels, additions, roofing, siding, windows, doors, gutters, & more.
Home Owners
HOAs (Home Owner Association)
Professional Management Companies
Commercial Property Owners
Nelson Automotive
At Nelson Automotive, we are here to help you find the best and most affordable used car and to help you maintain that car into the future.
North Polk Community Schools
Presently the District has four attendance centers: Central Elementary, West Elementary, Middle School, and High School. West Elementary is located in Polk City serving grades preschool-4th grade. Central Elementary, the Middle School, and the High School are located in Alleman serving preschool-5th, 6th-8th, and 9th-12th respectively.
North Polk Family Medicine
Dr. George Kappos
Dr. Doug Layton

Board certified family physician with over 30 years experience.
Providing medical care for all ages including preventive care, chronic disease management and acute illness care.  Same day and next day appointments usually available.
North Polk Living magazines
One More Rep Fitness
Helping individuals of all ages in West Central Iowa ​meet their health and fitness goals one rep at a time.
P & M Apparel
We are a full-service family-owned and operated custom apparel business in Polk City, IA. We offer a wide range of screen-printing and embroidery services, as well as banners and signage, logo and branding design, and promotional product creation.
Papa's Pizzeria
Papa's Pizzeria was established in Polk City, Iowa in February 1998. It is owned and operated by the Shawn and Sandi Comer family. Homemade recipes and fresh ingredients is what separates us from the rest. High quality food served in a friendly environment.
It has been a favorite dining establishment to not only the local population but to the many boaters, campers, and other recreational visitors that enjoy the Saylorville Lake, Big Creek and Jester Park areas each and every year.
Sun – Thurs 11 am – 9 pm; Fri – Sat 11 am – 10 pm
Party On The Lake, LLC
Captain Young here! Welcome to Party on the Lake, where we create memories on every journey. Come on Bone Island during the summer on morning, afternoon or sunset cruises. More information coming soon.
Pedal Pushers
I'm Martha Sheldahl. My husband and I have been connected to the North Polk Community all of our lives.  John grew up near Sheldahl and I grew up in Elkhart.  We graduated from North Polk in 1969.  We built a home North of Polk City and raised our three children, Erin, Andy and Erik.  We have 8 grandchildren who live within two miles of us and we consider that a blessing.  As a teacher I taught Pre-Kindergarten, Kindergarten, First and Second Grades for 29 years at North Polk. Since retiring, I have subbed  at the elementary schools.  As a child my mom got me interested in going to auctions and I've collected things most of my life.  When my daughter-in-law and son purchased a building in Polk City, the opportunity was there to have a shop to sell vintage items, antiques, collectibles and junque.  My shop is called Pedal Pushers, named after what I wore as a kid 'now called capris' and for the many miles I put on my bicycle riding around town.  My shop is open on Fridays, the first Saturday of the month, then every other Saturday from 9-3.  I am always open by appointment. Call  515-720-4117.  I will also be open on Thursday, during the Farmer's Market from 4-7.
Per Mar Security
Established in 1953, locally owned Per Mar Security Services is the largest family-owned, full-service security company in the Midwest. With more than 2,400 security professionals operating with 22 branch locations and 19 satellite locations, Per Mar provides custom-designed security solutions for a wide range of clients. Services include smart home security, business security, professional alarm monitoring, security officer services, investigative services and background checks.
Polk City Chiropractic
Dr. Chris Tigges of Polk City Chiropractic has been serving Polk City and surrounding communities since 2015.  We provide effective and affordable treatment for all ages and for a variety of conditions including back and neck pain, headaches, joint pain, and athletic injury as well as wellness care
Polk City EyeCare Inc
Providing exceptional eye services in Polk City, Iowa and its surrounding areas.
Polk City Liquor
Polk City Nursing and Rehabilitation
Polk City Nursing & Rehabilitation offers the convenience of location in Polk City, combined with our excellent skilled and caring clinical and rehabilitation staff.
Recovering from a recent surgery or illness? Our comprehensive rehabilitation team and state-of-the-art equipment is the key to a rapid recovery. Looking for long-term care to enjoy life more fully? Come enjoy our comfortable rooms, while receiving quality clinical care.
Polk City Pub
Locally owned and run American Melting Pot Bar in Polk City, Iowa. Serving a variety of beers and liquors as well as good old fashioned pub grub!
Polk City United Methodist Church
The United Methodist Church has many doors through which people share in serving God and others. Whether you visit in person or online, we hope you discover something here to encourage you in your spiritual journey. Together we can open hearts, open minds and open doors.
Polk City Women
All women who live in Polk City are invited to join us! Polk City Women is a diverse group of women from Polk City and the surrounding area. Our members vary in age, interests and careers, but are all united in our desire to contribute positively to our community and our school district.
Our Motto: Social activities tie us together. Service makes us strong. Visit our website to learn more about us today!
https://m.facebook.com/polkcitywomen/
Powerfully Essential
Powerfully Essential, the doTERRA essential oil tribe lead by Jeff and Katie Glasgow. We are here to support you, love you and show you just how awesome your life can be when you feed your mind, body and soul with good stuff every day. 
Qube Hotel
Qube Hotel offers lodging ranging from standard rooms to a selection of suites. Our contemporary guest rooms are well-lit and elegantly appointed, featuring a refrigerator, microwave, flat screen TV and luxurious bedding. Additional hotel amenities include a hot breakfast daily, fitness room, business center and wireless internet.
RE/MAX Torres Team
Torres Team with RE/MAX Concepts is a full time, full service real estate group that works together as a team to ensure you receive world class customer service. We are very experienced in the market place and understand today's real estate climate to help you buy or sell your home!
Reising Sun Cafe
This tiny cafe in the middle of the little business district of small-town Polk City is a great place to eat. They serve fantastic sandwiches, soups and salads. They also have specialty coffees and teas and yummy pastries.
Restoration 1 
Restoration 1 is a water, mold and fire damage mitigation business serving the Ames and Des Moines metro areas.  When a home or business has damage due to water, mold, smoke, fire or a trauma, we will mitigate the damage and restore the space to pre-loss condition.  We are IICRC Certified for Water Damage Restoration (WRT), Fire & Smoke Restoration (FSRT), Odor Control (OCT), and Applied Microbial Remediation (AMRT).  When our technicians are on the job you can be confident that you have professionals that know what to do.  We pride ourselves on extraordinary customer service and above-and-beyond care for your home or business. 
Rock Valley Physical Therapy
Rock Valley is a leading providing of outpatient physical and occupational therapy services with 43 convenient locations in Iowa and Illinois.
Rundahl Financial Consultants
With an "educating first" mindset, the associates at Rundahl Financial Consultants bring a tailored analysis process to each and every client.  We offer personalized, hands-on service. We educate our clients about financial concepts and products, and take the mystery out of investing, insurance, estate conservation, and preserving wealth.
We understand the many challenges of retirement today and know the biggest concern for many is outliving their money. We focus on money management, as well as other issues that are critical to your financial well-being.  Let us help you get on the right path.
Licensed Insurance Professional. Securities and investment advisory services offered through Brokers International Financial Services, LLC. Member SIPC. Brokers International Financial Services, LLC is not an affiliated company.
Safe Building Compliance and Technology
Safe Building Compliance and Technology (SBCT) is a not-for-profit organization that provides building plan consulting, plan review, inspection and enforcement services to twenty-two municipalities in the State of Iowa.
Sandbar - Latitude 41
Located at the Saylorville Marina, Lower level of main building. Full Kitchen & Bar. Awesome Appetizers. Homemade ginger beer Mules. Weekend breakfast.
Saylorville Lake Marina Suntex Marinas
Saylorville Lake Marina is the only marina on Saylorville Lake and is located just outside of Polk City. The marina opened in the late 1970's and has become a recreation destination.
The property contains a total of 415 wet slips, 34 pwc slips, 81 buoys, inside dry storage (summer and winter), outside dry storage (summer and winter), and secure docks and private bathrooms and showers for customers.
DON'T FIGHT THE LINES AT THE RAMP! Saylorville Lake Marina still has a limited number of slips available for the 2018 season. Contact the marina office for more information at (515) 984-6541 or by email at
saylorville@suntexmarinas.com
Schaal Plumbing, Heating, & Cooling
Schaal Plumbing, Heating & Cooling is an award winning service provider located in Des Moines. We specialize in residential heating and cooling and commercial and residential plumbing.
Snyder & Associates, Inc.
Snyder & Associates is a multidisciplinary engineering, planning and design firm serving clients throughout the Midwest and nationwide. An enduring philosophy of responsive, personally tailored to individual client needs has guided us for over 40 years. As a community of problem- solvers, we excel at pioneering sustainable, efficient solutions to help our clients achieve resiliency.
Steve Karsjen, Individual
Subway
T&L Properties, LLC
T&L Properties, LLC is a full-service property management and real estate brokerage company, headquartered in Granger, IA. T&L's portfolio includes 700 multifamily units, office, retail and warehouse space, as well as self-storage units.
Our Polk City locations include All Seasons Retail and Storage and Lake Park Apartments.
Ted Oswald started T&L Properties in 2002, and has steadily grown the company into one of the premier management companies in Iowa. Along with his experienced, proficient staff, Ted and T&L Properties can serve any of your commercial real estate needs.
The Cutting Edge
The Cutting Edge has been in business since 1995.  The salon  strives to go beyond your expectations.  We are a salon for the whole family.
The Outside Scoop
Handmade ice cream.
Time to Shine Car Wash
Your locally owned Polk City, Iowa car wash.
Tournament Club of Iowa
The Tournament Club of Iowa is a premier public golf course and residential community. Golf is available for daily fee play and open for limited private and corporate golf outings.
Triplett-Westendorf Financial Group
We believe that an enjoyable and lasting retirement is dependent on securing sustainable income. It is a shame to see someone work their entire life only to end up worried and anxious in retirement because they did not plan to replace their paycheck with income they cannot outlive. Your desired lifestyle is reliant on your ability to maximize your guaranteed income sources such as: Social Security, Pension, and additional lifetime income from personal savings. Outliving your money is not an option.
We're likely to introduce you to strategies that other financial firms won't. That is because they either don't understand them, or because they don't align with the financial objectives of their firm. It's our belief that your retirement savings should be maximized for your benefit, not ours or that of our company. You deserve clarity, transparency, and the comfort of owning an income stream that will last as long as you do regardless of economic conditions.
You're busy, we understand that. Your personal and professional life will occupy most of your time, but you cannot ignore your financial life. With us, you'll get your arms around your financial life. We'll do this together by taking a detailed inventory of your resources and goals. You'll get a clear picture of where you are and what you need to do in order to achieve your desired outcome. You get answers to your questions and an education that will empower you to take control. Together, we take the worry out of your money.